FROM THE KIDS…
(Letter to Sharon Jennings) Good morning Ms. Jennings. My name is Mr. Bell and I am a Special Education teacher at St. Anne Catholic School in Cambridge, Ontario.
I am sitting here at my computer with two of my students….who are big fans of yours! Their names are Daniel and Manuel and they are in Grade 6. They love your "Bat Series" novels….and in particular, "Bats Past Midnight" (which we are presently reading in-class) as well as "Bat-napped" and "Bats in the Graveyard".
Here's what Daniel and Manuel have to say about your amazing books: "We like your books cause we like stories about kids and adventures. We especially like the codes that we have to solve. We also like that the kids don't switch; like…you use the same characters for all of your novels. We like how you explain the problems in a good (simple) way. They are easy to read for us and there is a lot of exciting parts to your stories. We like how you make your stories interesting too. It is hard to put your books down once you start reading. We are reading "Bats at Midnight" and we are always wondering what is going to happen next. Right now we on Chapter 4.
(Letter to Paul Kropp) I never read but I can read your books all day well not really but you're a smart guy you know what I mean. Ill end this off by saying I'm a big fan. Sharrif
More kind words about HIP novels:
Your series has given us a resource that our young struggling readers absolutely cannot get enough of. It is thrilling to watch children who have never been readers finally become hooked!
–E. Ann Walker, Middle School Literacy Lead Teacher, New Brunswick
"My student Donnie reads today because of your books."
–Sue Wiltsie, Thames Valley District School Board
"These novels provide teenage readers with situation to which they can readily relate…. These novels are well crafted stories realistically portraying teenage sentiments. They are rarely preachy, and are likely to attract a wide readership.
–David Atkinson, CCL
"An excellent series of books to purchase for any library of language arts center. The conflicts and story lines have been well handled to produce interesting but effective books. The series is definitely recommended for all schools."
–W.F. Benson, CM
The Hip Edge Series. KROPP, Paul. Behind the Door, KROPP, Alex. Turf War, VARRATO, Tony. Outrage, JENNINGS, Sharon. High Interest Publishing, 2008. 103p. Illus. Gr.7-12.Pbk. Ea. Teacher's Guides $5.95 ea.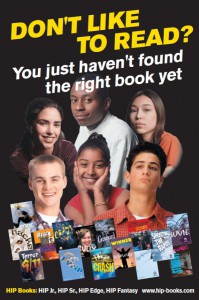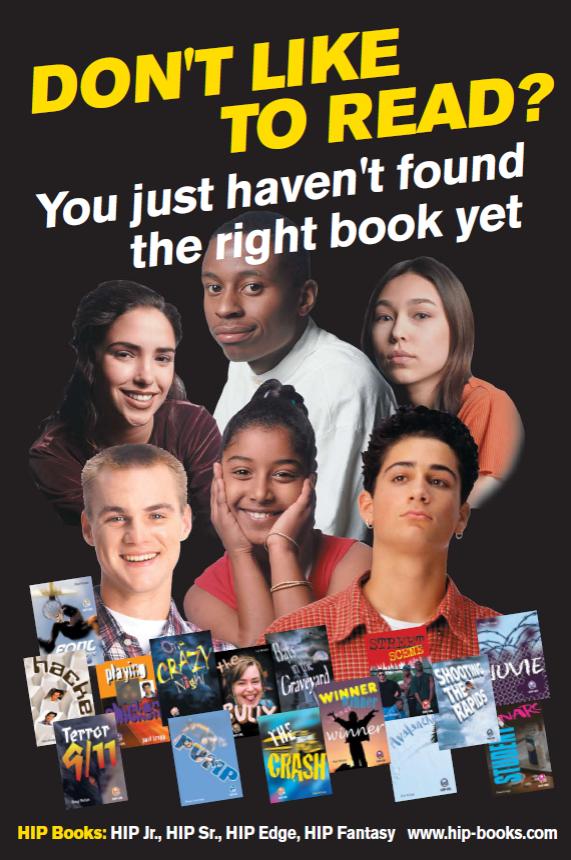 These strong hi-lo books marketed for striving and reluctant readers will draw the intended audience with their edgy cover, graphic-novel like illustrations, immediate plot tension and cliff-hanger chapter endings. Set in the imaginary inner-city community of Edgemont, where teens of all nationalities struggle with realistic contemporary problems like divorce, separation, poverty and gangs, each novel highlights a time in a teen's life when the important decisions to be made require self-examination and action. The characters overlap, some appearing in each novel, some not. Students who read the entire series (which stands currently at these four books), will find the change in point of view interesting. Each book comes with a teacher's guide would be useful to a beginning teacher who is dealing with reluctant readers. The readability of these books ranges from grades 2 to 3, so they could also be used in the high school ESL classroom.
Both Turf War (dealing with gangs and weapons) and Outrage (dealing with punk anger and robbery) are full of male testosterone, fighting and posturing. Behind the Door, complete with ghouls and rats, is classic horror. Dancing on the Edge (finding your place in a new school) addresses the snarky way girls bully. All the books have sharp, witty, up-to-date- dialogue, fast moving, limited plots and powerful themes that encircle the lives of today's urban teens. On the other hand, no one prostitutes themselves, no one steals cars, no one takes or deals drugs and even the swearing in Turf War is implied. This is a useful hi-lo series that will be appreciated by weak high school readers and their teachers.
Thematic Links: Inner-City Life; Family problems; Gangs; Friendship; Dance
Joan Marshall
Resource Links Reviews (Thank you to editor Victoria Pennell for permission to reprint these reviews.)
KROPP, Paul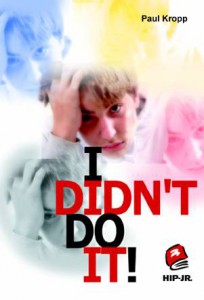 I Didn't Do It (HIP-JR. Series) Gr.4-6, 978-1-897039-23-6. Pbk. $9.95. Teacher's Guide, $7.95 I Didn't Do It is part of the HIP-JR. Books Series from High Interest Publishing. Paul Kropp, the author, has written numerous titles designed to provide reluctant readers, particularly boys, with stories that will draw them in, but still be at an appropriate reading level. HIP-JR. novels are at a reading level of grade 2 to 2.5, with an interest level of grades 4 to 6. A teacher's guide accompanies the novel.
Tom Foster, the main character in I Didn't Do I, is unlucky enough to earn the nickname "Farmer," and the dislike of his classmates when he enters a new junior school after his family moves – and he has no idea why. He quickly figures out that he's being framed for several acts of vandalism that occur, and even his mother doesn't believe he's not just acting out. The reader is drawn along as the tension increases, while Tom tries to figure out who dislikes him and why. A clue in his new house helps him to decide how to set a trap that catches the perpetrators. The plot comes to a conclusion quickly, and an invitation from some boys in his classroom to play soccer lets him show his skills and start fitting in.
This title is a useful addition to the growing collection of Canadian high interest /low vocabulary books. The accompanying teacher's guide is a boon for both classroom and resource room teachers. Readers looking for realistic school stories, and easy to identify with characters, will enjoy the story. Teachers will find the title useful for generating discussions about stereotypes of both rich students and rural students, appropriate ways to deal with situations where students are blamed for something they didn't commit, and fitting into a new school.
Thematic Links: Stereotypes: Moving (review by Linda Aksomitis)
JENNINGS, Sharon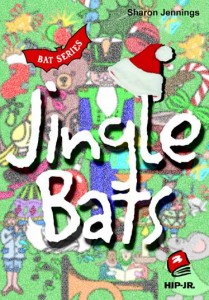 Jingle Bats (HIP-JR. Series) Gr. 4-6, 978-1-897039-22-9.Pbk. $10.95; Teacher's Guide, $5:95 Jingle Bats is the third novel in Sharon Jenning's Bat Gang Series with HIP-JR. Books from High Interest Publishing. Jennings is the author of more then twenty books for young readers, including four other Bat books with Fitzhenry & Whiteside. Black and white drawings by Kalle Malloy, every half dozen pages or so, illustrate the story for those readers who may be struggling with comprehension and deciphering the text. HIP-JR. novels are at a reading level of grade 2 to 2.5 with an interest level of grades 4 to 6. A teacher's guide accompanies the novel.
Sam, main character and first person POV narrator, was looking forward to a great Christmas holiday until his mother informed him that she'd got him a job as an elf at the local mall, so he could buy Christmas presents for all his family. Not at all happy with the situation, he immediately signs up his best friend, Simon, too. Both boys show up to meet bossy Tara, grouchy Santa, and a lot of tired parents with rotten kids. Half way through the novel, they discover someone is stealing the nicest toys people are donating to underprivileged kids, and when they're nearly framed for the theft they learn the last two elves were fired for earlier thefts. Who is stealing the toys?
Readers will find Sam, who starts out as a pretty selfish character, and ends up as a hero, quite realistic. One of the strengths of the novel is its strong character growth, without the story sounding like a lesson. Teaches will find this story useful in the Christmas season, as it has a fresh approach and provides lots of opportunity for discussion. It is a valuable addition to a classroom or library hi/lo collection for young readers.
Thematic Links: Christmas, mystery
KROPP, Paul.
The Edge is Burning. 104 p. 978-1-897039-33-5 $12.95 ea. Teacher's Guides $5.95 ea. There is an arsonist in Edgemont! Nick loses his house to fire, but his family gets out safely. "But the bad news was this-we didn't have a house anymore. Not only that, we didn't have anything! Clothes, comics, games, baby pictures-all gone". (p15) Who could have set this fire? No sooner does Nick move in with his friend Marco's family, then one night the friends smell smoke once again! A neighbour's house is burning, and Nick and Marco see some suspicious men leaving. They save Mrs. McNally's house, but are now sure that there is an arsonist burning down houses in the neighbourhood.
Determined to solve the mystery, the two friends enlist Marco's pretty computer geek cousin to help them with their "investigation". They soon discover that many houses are owned by one real estate company planning to buy up all the houses in the area to build a development. As they dig deeper into the mystery, they uncover an evil plan to frighten older people out of their homes by fire. As they get closer to solving the mystery, they encounter the arsonists who want the two "out of the way". The friends are tied up and left to burn in Marco's house. Will they survive?
Paul Kropp's novel about arson is part of the HIP Edge Series for reluctant readers. The back cover tells us that this series is made up of "gritty novels where real teenagers confront real issues". These novels are, "Cool. Dangerous. Edgy." Although the issues of urban real estate development are realistic, the storyline of two young men investigating arson and confronting the arsonists on their own is improbable at best. Nick's concern for his younger brother during the fire is admirable, and he even shows his sensitive and caring side. However, the character of Nick is also constantly making stereotypical statements such as,"I mean, we're guys. We're supposed to be tough," (p.18) "our dumb homework" (p. 23), or "Even the gerbil died, but I had never liked the gerbil much". p.15)
Even though Nick and Marco try to act like "cool" investigators, in the end the two "tough guys" are saved by two girls!
Thematic Links; Mystery; Arson; Real Estate Development; Courage;
MULRINE, Jennifer.
Breaking Free 98 p. 978-1-897039-32-8Chris Smithers needs help to "break free" from her current life. At age 16, she can't seem to get her life in order. With her father away in jail, Chris and her mother have an ongoing battle because Chris is constantly defying authority or taking out her anger on others. She now has a criminal record and is often in trouble at school despite her high grades. After vandalizing the principal's car, he now wants to expel her at the first opportunity.
However, one person wants to help her-her teacher Ms. Cooper. In fact, she agrees to become her guidance counsellor and monitor Chris closely to ensure that she attends classes and stays out of trouble. However, trouble seems to follow Chris. She angers Jeremy, a drug addict, who vows to get even with her. When she is confronted by a gang of jocks who want to rape her, she fights back. Their leader Brad gets thrown off the football team, and vows to get even with her as well. Although Chris seems to be cleaning up her act, Jeremy and Brad team up to frame her for an act of vandalism, and she almost gets expelled. Will she ever be able to 'break free" of her past mistakes?
This is the first novel written by 14-year old Jennifer Mulrine. Paul Kropp, the Editorial Director of the HIP Edge Series, was visiting her school to test out some of his own novels, and Jennifer gave him her story. He decided to work with her and publish the story as part of the High Interest Publishing Series for reluctant readers. Jennifer Mulrine's heroine, Chris Smithers, is a character who readers will be able to relate to because of her struggles with authority- both at school and home. Although the story line is simplistic and minor characters are two-dimensional, readers definitely get a sense of the violence and hopelessness facing Chris. Hopefully, Jennifer Mulrine's efforts will inspire her readers to write their own stories!
Thematic Links; Parent-Child Relationships; Teenage Rebellion; Young Offenders; Violence; Sexuality
KROPP, Paul
Avalanche (1-897039-07-7), 91 p.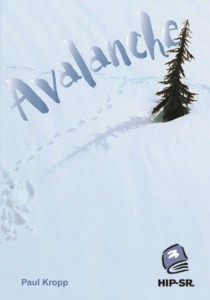 Avalanche is a gripping story of fifteen school friends who set out on a ski trip/overnight camping expedition into the British Columbia mountains. Kropp's characters are, as always, interesting, humorous, and lovable, although he has only a few pages to devote to characterization.
While on their Rocky Mountain adventure, the children experience an avalanche and their adventure becomes a life-and-death ordeal. The interactions among the characters and their struggle against nature make this book an engaging experience for students of any reading level.
Avalanche would make a valuable addition to a school library, classroom novel set or a child's personal library.
Thematic Links: Family; Weather; Adventure; Survival
KROPP, Paul
One Crazy Night (1-897039-10-7). 88 p.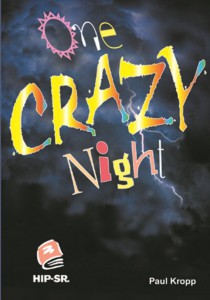 This story centers around one night in the life of fifteen-year-old Todd who is working the night shift at Corso's Italian Deli and Gas. During the three hours of this story, Todd has to deal with severe weather that causes power disruptions, a hold-up, a backed-up toilet in the public washroom and a customer who comes in to pick up dinner and stays to have a baby.
Like Paul Kropp's other books, One Crazy Night is full of interesting characters, fast-paced events and a satisfying ending. One Crazy Night would make a valuable would make a valuable addition to a school library, classroom novel set or a child's personal library.
Thematic Links: Weather; Adventure; Friendship; Responsibility; Crime
JAMISON, Lori
Running for Dave (1-897039-11-5). 88 p.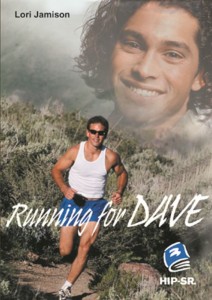 Running for Dave is the story of Rusty. Rusty always felt that he lived in the shadow of his friend Dave. He participated in track and field but always thought he was second best. He was sure his parents always expected better of him. However, when his best friend Dave gets cancer, Rusty takes on a cause which allows him to see the importance with which others see him and provides him with a challenge to take him beyond himself.
Running for Dave is a tender story of friendship and loyalty. It would make a valuable addition to a school library, classroom novel set or a child's personal library.
Thematic Links: Adventure; Self-Esteem; Challenge; Sports; Friendship
BROWN, Liz
The Bully: (1897039-08-5). 88p.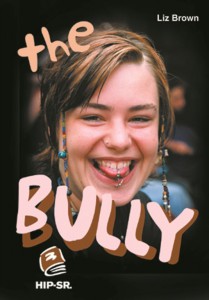 The inspiration for The Bully was Liz Brown's experience at her high school with a group of teenage girls who bullied others. The Bully tells of the experience of Allie who encounters a bully at her high school. It examines the various ways girls bully others and the subtle hurtful things they do to hold power over others. Although short, The Bully is packed with emotion and adventure, and offers ways to deal with bullying.
Thematic Links: Bullying; Friendships; Self-Esteem
KROPP, Alex
Hacker: (1-897039-09-3). 88p.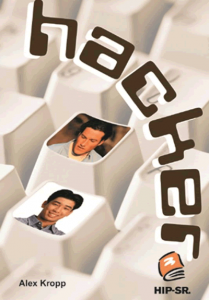 In Hacker someone at Hacker's and Cole's high school is committing computer crime. The primary suspect is a teacher. The boys endeavor to find out the culprit before the football team riots. The story is action-packed and investigates the very real crime area of computer fraud.
Thematic Links: Computers; Geeks; Friendships; Crime; Adventure
Considered somewhat of a pioneer in high-interest-low-vocabulary books for challenged junior/intermediate students, Paul Kropp has just re-released a series of five Canadian books. Revised and updated, these are sure to be as successful as the originals.
KROPP, PAUL
Scarface (0-9731237-3-7) 88 pages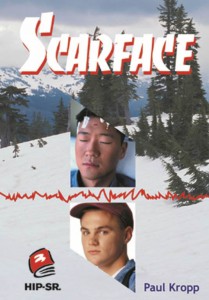 Scarface is the story of 19 year-year-old Tranh who has recently come to Canada from his homeland, Cambodia . Having survived war, torture, and detention camps, Tranh encounters a land of peace and prosperity only to be ridiculed and taunted by sixteen-year-old Martin Beamis and his rich friends. A ski trip sponsored by the Rotary Club and attended by seven students who were serving detentions for various infractions as a Breakfast Club results in increased understanding of the trials each has to endure. Through this renewed understanding, the seven become good friends, sharing in each other's successes and failures.
Thematic Links : New Canadians; Friendship; Tolerance; Discrimination; Immigrants
KROPP, PAUL
Hitting the Road (0-973127-2-9) 96 pages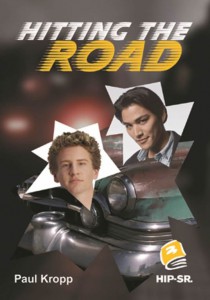 Matt and Cody discover that the world is not always a safe and pleasant place. During the adventure of running away from home, they encounter a seamy side of life on the streets. They return home wiser and more prepared to live with the rules and inconveniences of life as a family. Fights and leaping from a speeding train help them realize that they are not ready for as much independence as they had thought.
Thematic Links : Friendship; Dysfunctional Families; Street Kids; Adventure
KROPP, PAUL
My Broken Family (0-9731237-4-5) 96 pages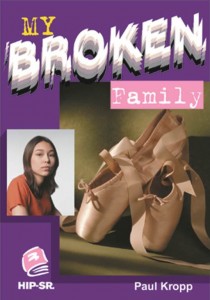 After her parents split up, Maddy feels her world has come to an end. She has the same doubts and guilt every child of divorce experiences. Her only solace is her ballet. However, she finds in having to give up ballet that the love of her family and her love of ballet are still intact.
Thematic Links: Dysfunctional families; Divorce; Ballet; Friends
KROPP, PAUL
Street Scene (0-9731237-1-0) 97 pages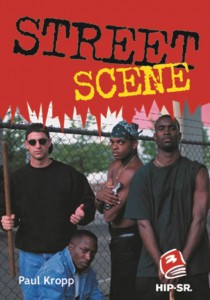 Sal and his gang terrorize their local neighbourhood and high school. Dwayne's asking one of their favourite girls to dance antagonizes the gang and results in their pursuing Sal. A fight ensues with surprising results!
Thematic Links : Friendship; Dysfunctional families; Gangs; Adventure
KROPP, PAUL
Tag Team (0-9731237-2-9) 96 pages
Jes is small and lightweight but he manages to make the wrestling team. His parents hope this will help conquer his shyness and provide some friends. The wrestling team changes Jes' life and his encounter with Banjo and Joey provide the reader with a scene to remember.
Thematic Links : Friendship; Wrestling; Adventure
Paul Kropp's books have long been known to provide literal non-readers with materials which are interesting, age appropriate and at a grade 3-4 reading level. This series of five titles is no exception. Individual teachers' guides are available The guides contain lesson plans, book synopses, discussion questions and reproducible student activities designed to engage even the most reluctant reader.
This series is a "must-have" for any elementary or secondary school library and a valuable classroom acquisition for special education classrooms and integrated exceptional students.