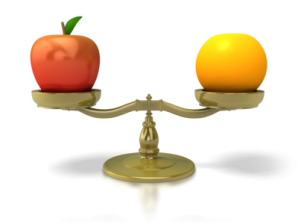 In fact, Marzano and his colleagues found that teaching students to think comparatively led to an increase of 45 percentile points on performance assessments – higher than any other classroom strategy!
Using Compare and Contrast in the classroom helps students relate new information to what is already known, make abstract concepts more concrete, think more flexibly and metacognitively, and communicate more effectively (Compare & Contrast by Harvey H. Silver, ASCD)
Teaching students to find similarities and differences in stories or elements of stories can help them make those valuable text-to-text connections when they read.  There are many ways we can support comparative thinking in the literacy classroom by having students compare and contrast:
genres and text structures
different passages by the same author
topics or themes
plot structure
characters
literary techniques
fiction and nonfiction passages on the same theme
different variations of the same story
passages on the same theme with different writing styles/voices
passages on the same theme written for different audiences and/or purposes
GRAPHIC ORGANIZERS TO SUPPORT COMPARATIVE THINKING WITH LITERATURE
Scroll down to find a collection of suggested pairings of HIP novels for comparing and contrasting.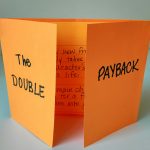 HIP'S FAVORITE FOLDABLE VENN DIAGRAM
Save time at the photocopier by teaching students to fold their own graphic organizers.
CHECK OUT THESE PAIRINGS OF HIP TITLES FOR COMPARING AND CONTRASTING