TWO COLUMN NOTES – The World's Easiest Graphic Organizer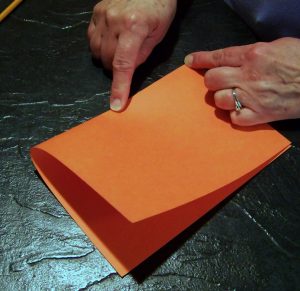 Fold a piece of paper in half and – voilà! – you've got the world's easiest graphic organizer!
You can use that sheet of paper folded into two columns in a whole range of ways for responding to literature.  Here are a dozen ideas:
I read/I wonder
I read/I think or interpret
I wonder/I think (or I know)
Figurative language/What it means
Tricky words/Meanings
Key ideas/Supporting details
Topic Sentences/Supporting details
Character/Decisions or dilemmas
What the text says/What I think
What's Important/What's interesting
What I Knew/What is New
Opinion/Support or proof
For a different twist on traditional two-column organizers, try flap books and other foldable graphic organizers.