Smart readers look for signals that indicate clues to tricky words in the text.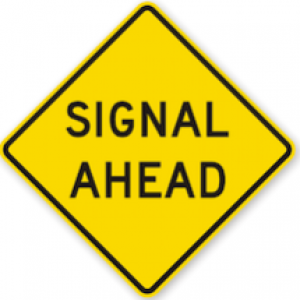 Context clues are hints or additional information the author provides to help readers understand the meaning of a particular word or phrase.  There are four main types of context clues and special words that signal each of them.
Definition:  The author explicitly defines the word.  When he makes a mistake, he tries hard to rectify it, or make it right.
Synonym:  The author uses another word or phrase that means the same as the tricky word.  The pattern was intricate and detailed.
Comparison:  The author provides a contrast or alternative to help readers understand the tricky word.  My grandfather is parsimonious, but my grandmother is generous.
Examples or Explanation:  The author provides some examples to help readers infer the meaning of the word.  The river was full of noxious materials such as pesticides from the nearby farms.
DEFINITION SIGNALS
which means
punctuation such as commas, dashes or equal signs
SYNONYM SIGNALS
in other words
or
that is
COMPARISON SIGNALS
by comparison
unlike
as opposed to
however
on the other hand
but
nevertheless
EXAMPLE SIGNALS
for example
such as
including