Just as in real life, fictional characters often perceive the same events differently, based on their perspective and point of view.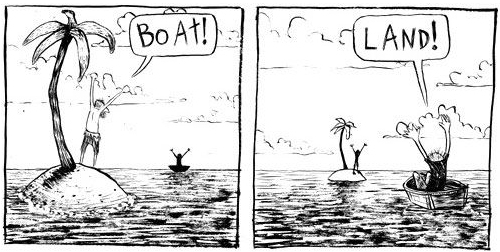 We usually think of point-of-view in literature as simply first person or third person. But it's much more than that.  The point of view, or perspective from which a story is told influences the way the reader will understand the story. And, just as in real life, different characters will perceive the same event differently.
In fact, there's a body of research that suggests that focusing point of view just on the main character leads to a limited understanding of the story; even when readers do identify different perspectives, they tend to interpret it based on the characters for whom they feel most empathy (Golden & Guthrie, " Convergence and Divergence in Reader Response to Literature," 1986.)  Character conflict is at the heart of much fiction. That's why giving students opportunities to analyze and interpret different characters' perspectives and points of view is such an important aspect of critical reading.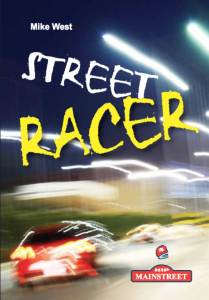 Although the BOAT-LAND cartoon above has appeared in numerous blogs and websites, we have been unable to ascertain its original source.  If any reader is aware of the source or creator, please let us at HIP know so we can give credit where credit is due.