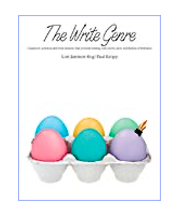 THE WRITE GENRE:  Classroom activities and mini-lessons that promote writing with clarity, style, and flashes of brilliance
An entire year of writing instruction organized around six key writing text forms: personal narrative, informational report, persuasive, procedural, fictional narrative, and poetry.  You'll find suggestions for managing a writing workshop, conferring with students, and providing strategy-based instruction for students in Grades 3-9.
Available in the USA from Stenhouse Publishers and in Canada from Pembroke Publishers.
Also available in French from Chenelière Éducation.
"The writing in this book is clear, entertaining, inspirational, and easy to follow. Clearly the authors have followed their own advice. This is a great read for anyone teaching (or thinking about teaching) writing." – Resource Links