Subscribe to HIP TIPS and throughout the school year, you'll receive practical teaching ideas, downloadable resources and special discount offers – delivered right to your inbox.  Click here to subscribe.
"I learn great things and receive great teaching reminders from your newsletters. Thank you!"

Lisa Smith, Katherine Dunn Elementary School, Sparks, NV
With HIP TIPS, you will receive:
 Downloadable graphic organizers

"Insider" discounts on HIP novels

 Reading Response activities to boost comprehension

 Strategies for reading fiction and nonfiction

 Fiction and nonfiction reading passages to use with your students

 Engaging activities to support vocabulary and fluency

 Practical tips, tools and techniques for helping ALL your students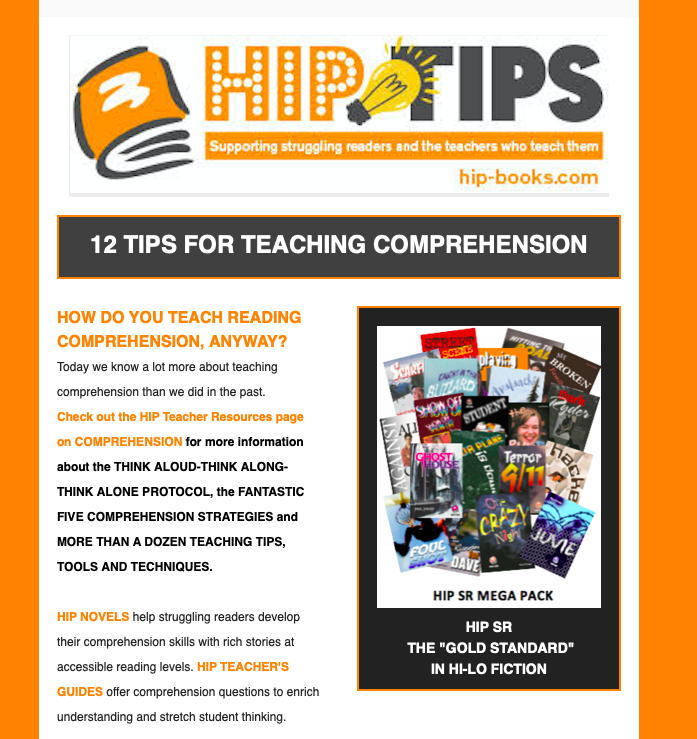 Of course you can unsubscribe at any time, but we think you'll enjoy the perks of being a HIP Insider.