WHAT IF YOUR STUDENTS CAN'T READ THEIR TEXTBOOKS?
In the literacy block, there is always plenty of fiction to meet the various reading levels of the students. Not so much in the content areas, where there is often only one textbook for the whole class. Why does textbook reading present such a challenge, even for capable readers?
Well, there are the usual issues with nonfiction: density of information, technical language, unusual text structures and conventions, and an assumption that the reader is bringing certain background knowledge to the reading. And, in the past, engaging and readable prose was often sacrificed in the interests of presenting the facts in content area textbooks. Although there have been improvements in the quality of writing and appearance of content area textbooks, many are still written well beyond the reading level of the students for whom they are intended.
Read more about WHAT MAKES A TEXT EASY OR DIFFICULT TO READ.
5 TIPS FOR HELPING STUDENTS TACKLE TOUGH TEXTS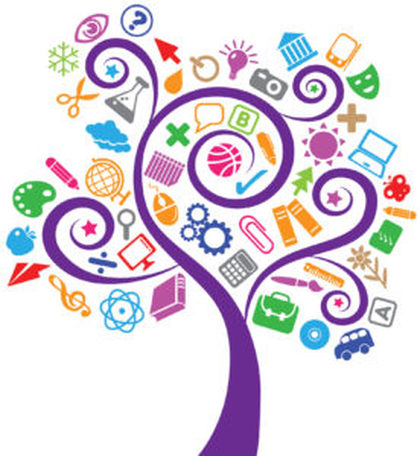 There are numerous strategies for Navigating Nonfiction Text that students can – and should – learn. But sometimes they're not enough.  Here's a radical idea!  Instead of making all readers adapt to the textbook, how about adapting the textbook to the readers?  Here are 5 tips for making textbooks more accessible to struggling readers:
Pre-teach a few key vocabulary words. This lowers the effective "readability" and concept load of the text and can provide essential background knowledge.
Provide an advance organizer or outline of key ideas. Advance organizers can take different forms, but all serve the purpose of guiding students to identify key ideas and understand relationships between what they already know and the new information.
Dismantle the textbook!  For some students, the very size of a textbook can be intimidating; simply giving them one chapter or section at a time can help mitigate the challenge.
Pre-highlight key ideas, so struggling readers know what to focus on.
Mark up the textbook. Insert labels or sticky notes with word meanings or explanations. Add subheadings where appropriate and useful. Replace unnecessarily difficult vocabulary (as long as it's not key to the content). Shorten sentences by inserting punctuation and capitals.
Obviously you can't make these accommodations for every student in the class.  But for your most vulnerable learners, it might be the bridge to understanding the material in their content-area classes.