STRUGGLING READERS, COMPLEX TEXTS AND THE COMMON CORE STANDARDS
by Lori Jamison, HIP Educational Director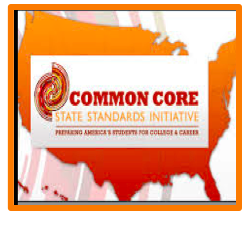 When I was young, I studied the piano. I had weekly lessons in a rigorous program of classical music, with demanding teaching and challenging exams. But today, I rarely touch the beautiful baby grand in our living room. My great concern with the Common Core State Standards (CCSS) Initiative and its emphasis on complex text is that too many students will view reading the way I now view playing the piano – as a joyless task.
One of the anchor standards of the CCSS is that students will be able to read and comprehend grade-level texts. This is a worthy goal, to be sure, and hardly a new idea. However, the reality is that we still have students whose skills are two, three and even more years below grade level. To hand a fifth grader who is reading at grade two level a copy of Bridge to Terabithia, and expect him to read it independently, does not do justice to either the reader or the text.

Does that mean this student should never be exposed to Bridge to Terabithia or The Giver or To Kill a Mockingbird?  Of course not. With plenty of teacher scaffolding, reading aloud and shared reading, all students can experience the rich language and engaging stories in literary texts such as these. Guiding students through complex texts facilitates higher-order thinking, builds thoughtful reading habits, and enriches both vocabulary and background knowledge.
But if we read every text aloud or scaffold students on every paragraph and page they encounter, when do these students get to negotiate the print themselves? When do they get a chance to develop the love of reading for themselves? Research has shown that independent reading strengthens strategic reading and builds vocabulary and background knowledge. That's why it's essential for all students to have access to texts that they are able – and willing –to read on their own.
In his book What Really Matters in Response to Intervention (Pearson 2009), Richard Allington states, "Whenever we design an intervention for struggling readers, the single most critical factor that will determine the success of the effort is matching readers with texts they can actually read with a high level of accuracy, fluency and comprehension" (p. 45).
Believe it or not, the Common Core Standards agree! With all the hype about complex texts, many educators are missing another key statement of the Standards document: "Students need opportunities to stretch their reading abilities but also to experience the satisfaction and pleasure of easy, fluent reading" (CCSS, Appendix A, p. 9).
If we want our struggling readers to strive for grade-level proficiency, we must find ways to accelerate their reading development. A year of growth in a year of school is not enough for the reader who is two or more years below grade level. One of the challenges of fast-tracking reading development is providing students with incrementally more difficult reading. This is the way to nudge them from where they are today up to grade level proficiency and beyond. In their book Pathways to the Common Core (Heinemann 2012), Lucy Calkins and Mary Ehrenworth suggest that schools and districts "move students up levels of text complexity by providing them with lots of just-right, high-interest texts and the time to read them".
The Standards also recognize that not all students are starting at the same point. Many may need the support of scaffolded instruction at a variety of text levels. "Teachers who have had success using particular texts that are easier than those required for a given grade band should feel free to continue to use them so long as the general movement during a given school year is toward texts of higher levels of complexity"  (CCSS, Appendix A, p.9).
The good news is that there is room for texts of all types, themes, interests and levels in a standards-based program. Even as we expose all our students to rich literary texts, we need to ensure that they also have plenty of access to books they can read and want to read – so that they may grow up not just able to read, but also experiencing the joy of reading.
HIP novels are controlled for vocabulary and sentence length – two of the main criteria that make reading difficult or easy – but are not controlled for for concepts, plot and character development. Although the novels in the HIP collections have technical readability levels of mid-grade 2 to mid-grade 4, the content and characters are geared to middle and high school students. Judicious use of unique vocabulary and figurative language and carefully applied literary techniques such as cliffhangers, foreshadowing and flashback, help students build capacity for more sophisticated reading. In many respects, these books offer "complex texts" at accessible reading levels.
As well, HIP Teachers' Guides accompany every novel, providing teachers with discussion points and questions that extend critical thinking. Graphic organizers and response tasks help students consolidate their thinking and express their ideas coherently in writing.
We believe that HIP novels are a bridge between what students can read on their own today and what they will be able to read tomorrow. Providing high-interest, low-vocabulary reading material for struggling readers can help to build the confidence and competence that will enable them to move on to more complex literary texts in the future.