The Warning
The Warning consists of six creepy stories of the supernatural:  a warning from beyond the grave, a strange new friend, a graveyard encounter, an irresistible dare.
Selected for CCBC "Best Books for Young People" Fall 2014.
Author:  Sharon Jennings
Reading level: Grade 2.5 (Lexile 340L)
Interest level: Grades 6-12
Part of the HIP Hi-School Pack
For a great scary book trailer of The Warning, click here.
For a review of the novel and Teacher's Guide, click here.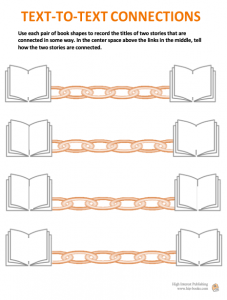 FREE DOWNLOAD!  Use this graphic organizer to record connections among the short stories in The Warning.  
CLASS SET DISCOUNT!  Get 20% off the purchase of 25 or more copies of The Warning, as well as a complimentary Teacher's Guide.  Use coupon code CLASS SET.
The Warning Teacher's Guide is available for purchase or free with 6 or more copies of this title.