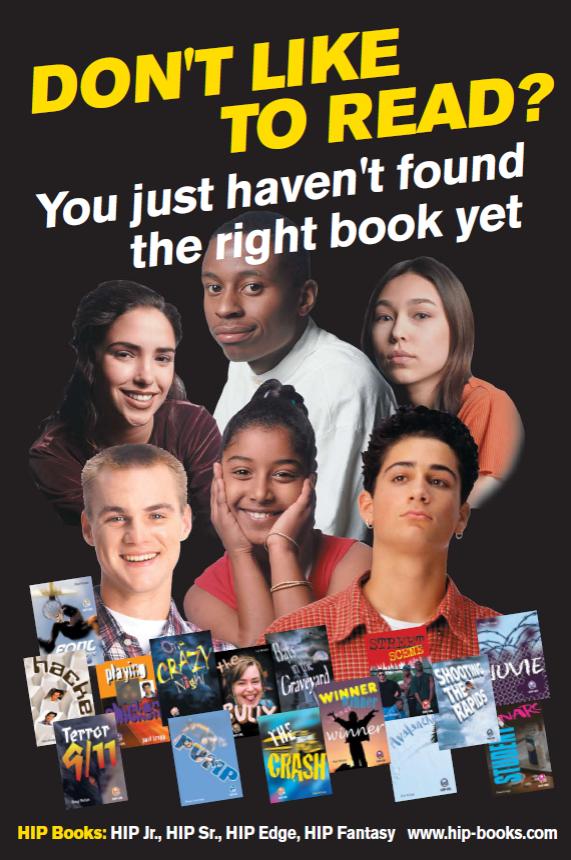 SUPPORTING STRUGGLING READERS
It's been said that if there's a kid who doesn't like to read, it simply means he or she hasn't found the right book. That may be oversimplifying things just a bit, but there can be something magical about putting just the right book in a student's hands at just the right moment.
Unfortunately, it's not always enough. Struggling readers also need explicit comprehension instruction, plenty of opportunities to practise reading and writing, and enriched vocabulary and background knowledge.
Wait a minute, isn't that what ALL readers need?  Yes!  Struggling readers need the same teaching and guided practice that all readers need, but they need it even more. The best intervention is good instruction.
The content of effective literacy instruction for students reading below grade is very similar to that recommended for students reading at grade level and above."
– Joseph Torgeson
IDEAS FOR INSTRUCTION AND ASSESSMENT
Hooking Struggling Readers with Books they CAN Read and WANT TO Read  There is extensive research to support the premise that  the best way to become a better reader is to read more. That's why it's critical to provide struggling readers with books that are interesting to them, while still at accessible reading levels.
10 Things We can Learn from Video Games What is it about video games that makes them so engaging to students, especially boys?  And what can they tell us about teaching and learning?
Assessment Effective reading instruction starts with assessment.  When we analyze what students know and can do, we can target instruction to their specific needs.
Pinpointing Reading Difficulties:  The If/Then Chart  Not all reading problems are the same.  This chart offers identifies a range of reading difficulties and what teachers can do about them.
10 Things to Look for in Books for Reluctant Readers  Every reluctant reader is different. But there are still some common features of books that engage kids who don't like to read and don't think they're good at it.
Making the Most of the Independent Reading Program  There's a powerful correlation between how much kids read and how well they read. But how can we make sure that our independent reading programs are doing the job?
Words that Make you Sound Smart when you Talk About Reading   Giving kids opportunities to talk about what they read is one key to helping them become more independent, engaged readers. But too often they don't know how to talk about texts in a meaningful way. Here is some vocabulary for talking about reading.
Readers Theater: The Best Fluency Tool  Here is some information from HIP about teaching students to perform readers theater plays, as well as some downloadable scripts.
Building Reading Stamina  Reading full-length fiction requires readers to sustain attention for longer periods of time and hold a number of details in their heads from beginning to end.