Past Picture Books? You've got to be kidding!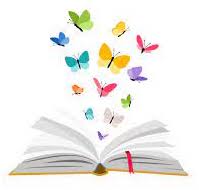 In a recent HIP TIP, I defined "tween" readers as "beyond picture books but not yet ready for complicated novels." Needless to say, I got a lot of pushback from subscribers saying we're never past picture books.  And I agree!  From Kindergarten to college (and beyond), many readers continue to take delight in picture books. Not to mention the fact that many picture books were written for older kids, like Chris Van Allsburg's Jumanji and The Mysteries of Harris Burdick.  
However, the last thing struggling readers want is to be seen as reading "baby books." They might carry around hardcover copies of the last Harry Potter book as props, with no intention of reading them. They might grab the latest Guiness Book of World Records and flip through the pictures. The bottom line is they want books that look like the books all the other kids their age are reading.  And that means novels thick enough to have a spine but not so thick as to be intimidating.
Most independent readers choose books according to what they're about. But for many struggling readers, that's the third priority, after what the book looks like and how hard it is.  Read more about Three Questions Struggling Readers Ask here. 
So let's not give up the picture books! But let's also make sure that struggling readers also have access to a range of books that they can read and want to read.